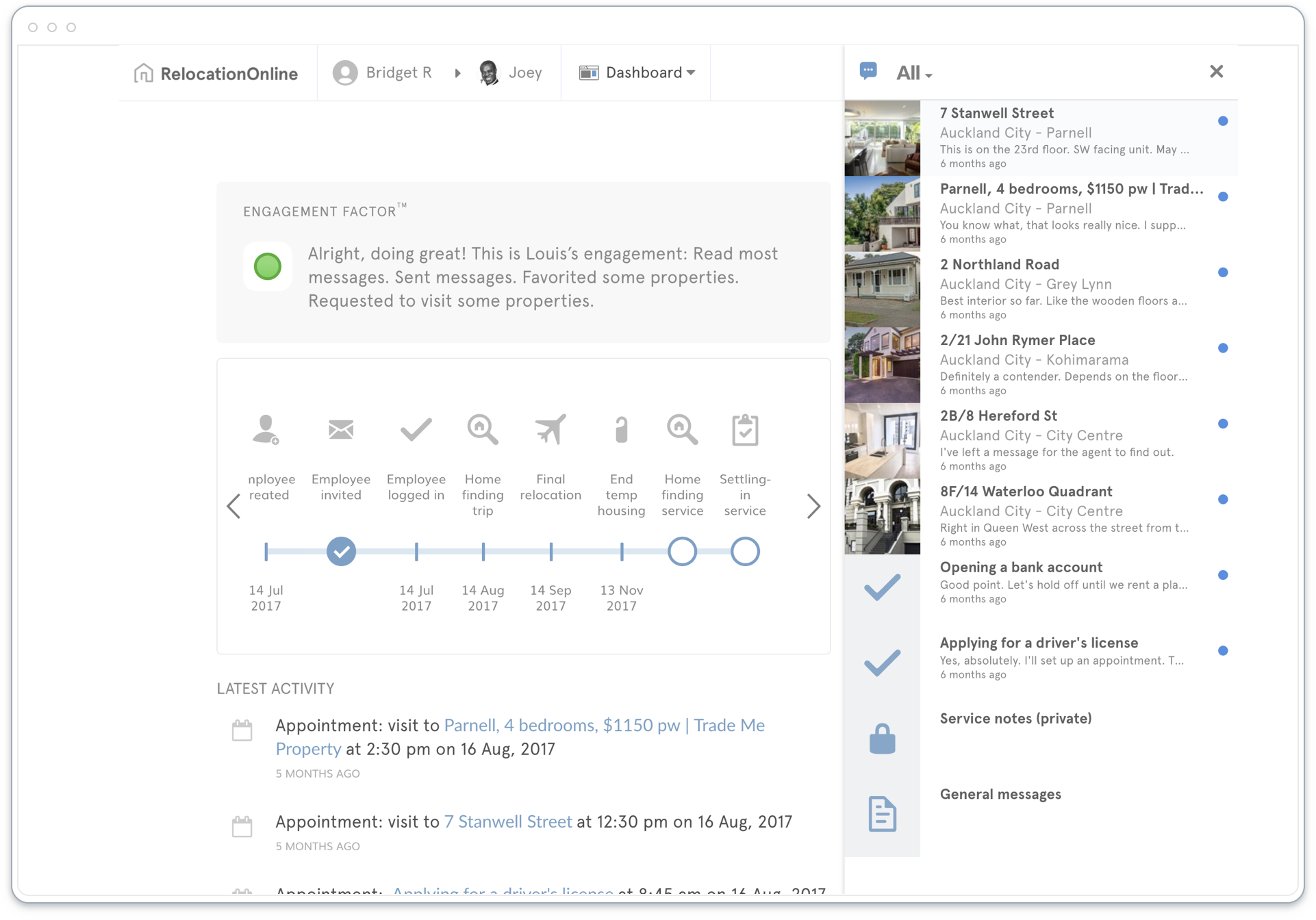 The life of a relocation consultant is often consumed by emails, emails, and more emails. Trying to find documents and details about a particular relocating employee is challenging without a centralized tool to keep track of it all. Lab created a dashboard that easily displays how engaged employees are with their relocation consultant, and facilitated real time messaging between the employee and consultant.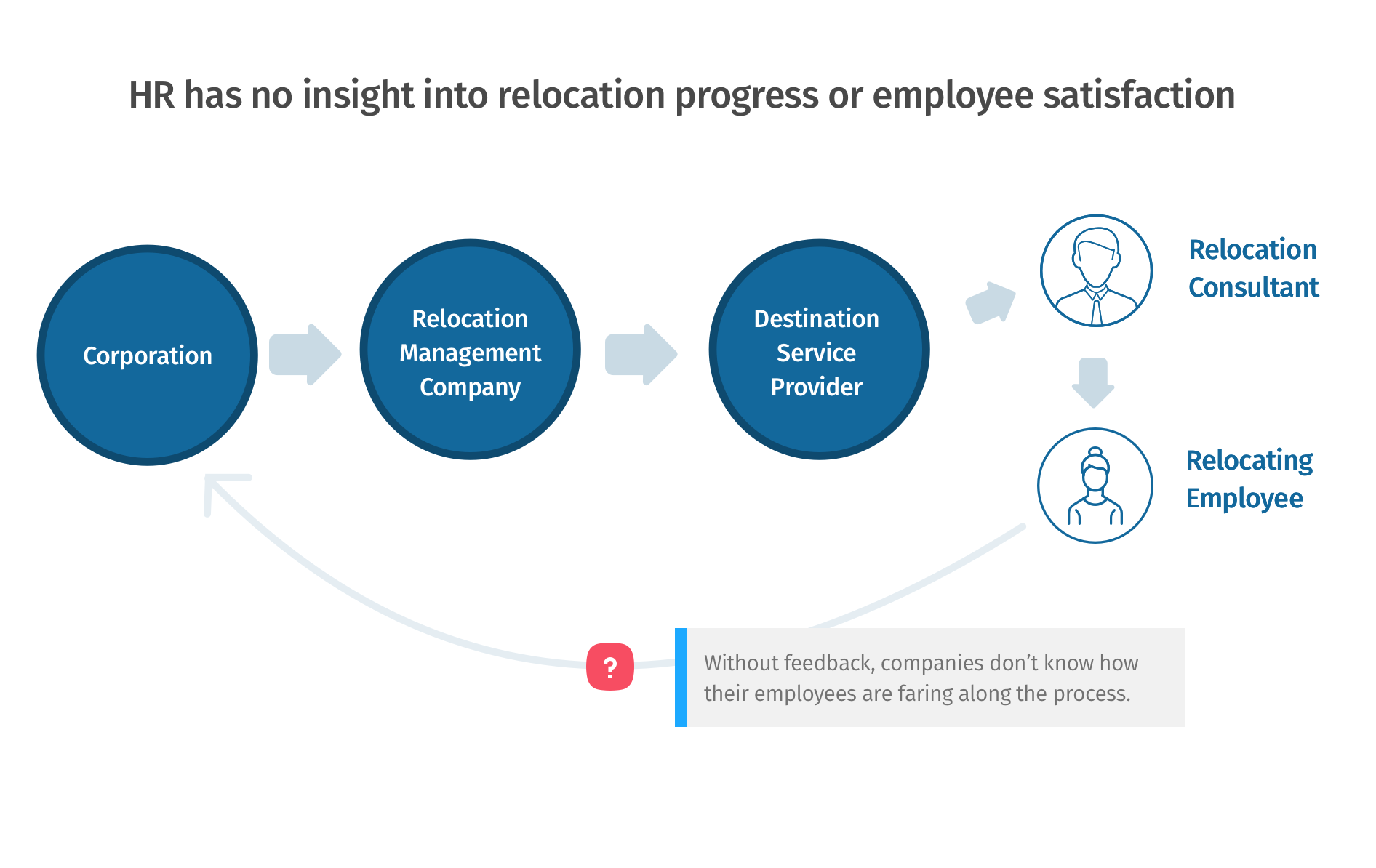 New client onboarding
Initiating service for new clients is a concern typically requires a litany of questions. We wanted to make it as easily as possible by allowing the consultant to ask an employee about their living preferences in advance of filling out any time consuming surveys. We made the onboarding easy to prevent them from getting annoyed and dropping out of the process altogether.
Rental Dashboard & Document Management
Consultants needed an easy way to connect with employees to source & suggest properties, send messages about particular rental and housing units, and maintain all documentation for a property.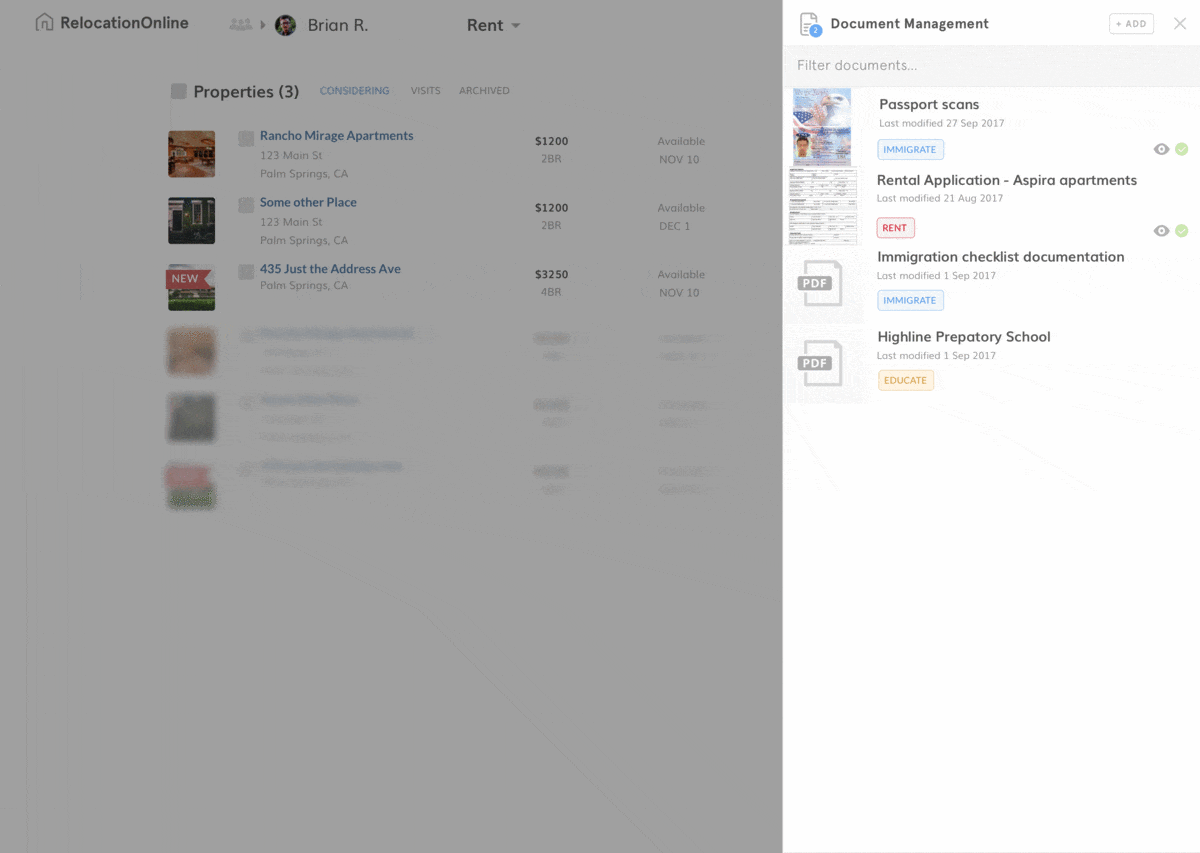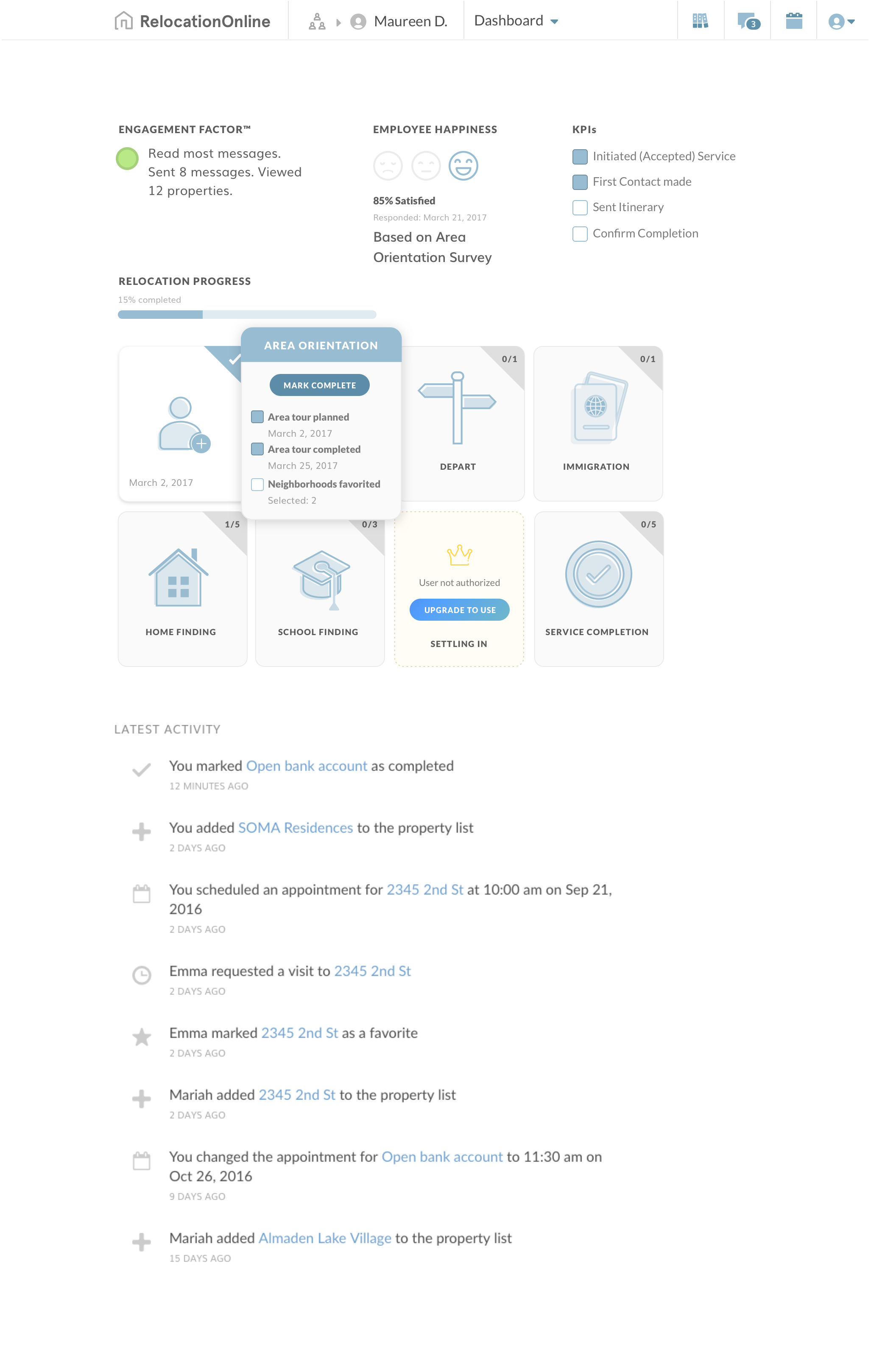 With the help of the RelocationOnline team, we created an employee dashboard that connects relocation consultants to their employees without relying on email communication.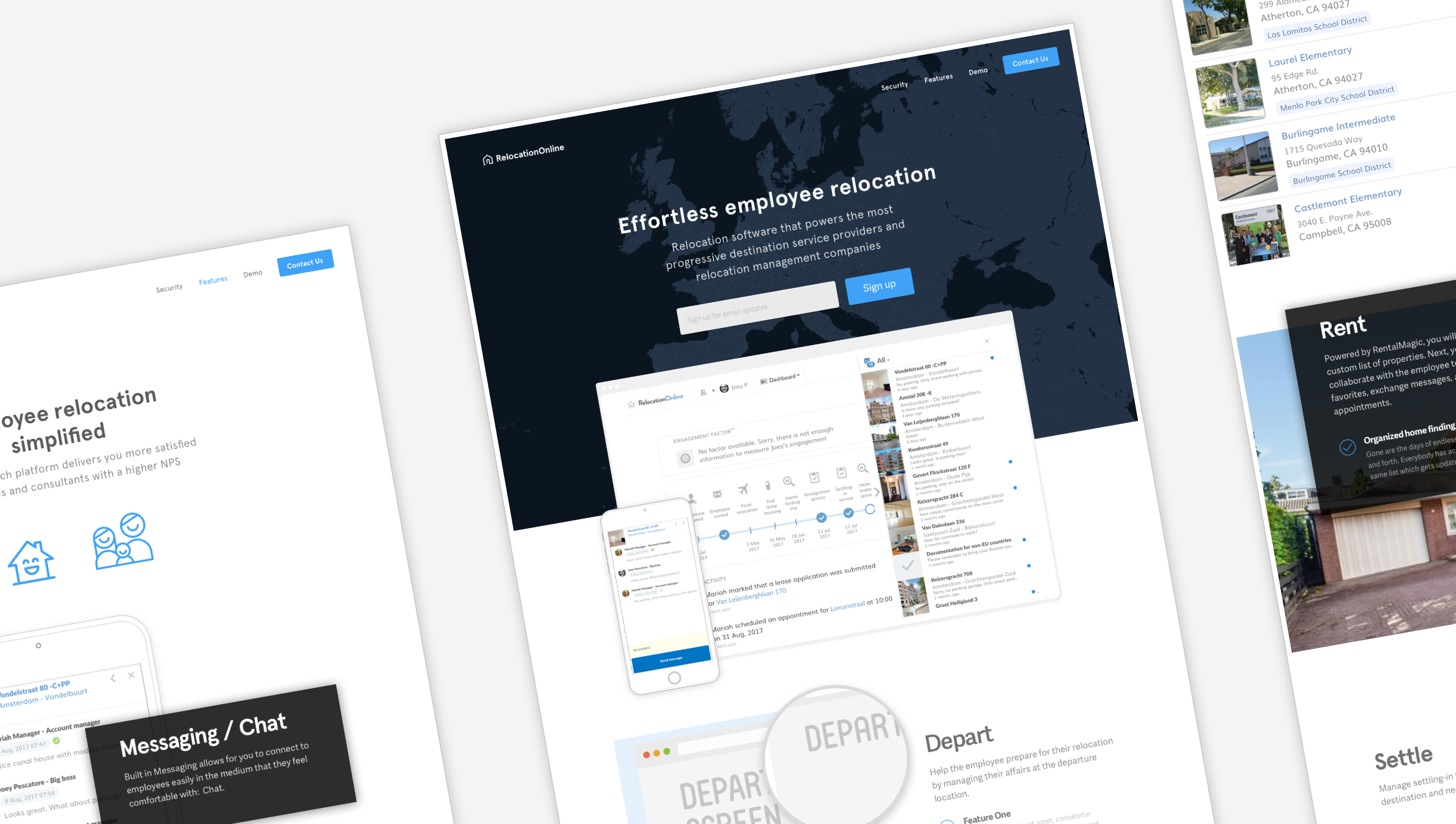 When it came time to tell the story about RelocationOnline, we distilled the modules and key functionality down into discrete blocks that relocation management companies and destination service providers would appreciate.
Today, RelocationOnline is a successful venture, servicing relocating employees across the world, and with employees in multiple offices across the world.
By the numbers
20 countries
200 cities
25,000+ relocations
and just getting started…